March 2003 - Cycling Lanzarote
Looking for a cycling region that has already warm weather in February or March and roads in good conditions? Tired of Mallorca? Curious about a volcanic island? Then you may want to go to Lanzarote.
We enjoyed our racing bike trips on Lanzarote very much. The scenery was so much different from all we had seen before in Continental Europe that we never got bored. Thanks to Cesare Manrique, a popular artist from Lanzarote, one can also take delight in a little bit of culture.
However, Lanzarote is hilly and you will not find a single route that goes flat. The elevation profiles of our trips should give you a good impression of what is expecting you. Lanzarote was our start into a cycling season that culminated in a 300km cycling marathon around Lake Vaettern in June in Sweden. Even we needed a little bit of training to stand this day trip...
Accomodation
We stayed from March 11th to March 18th, 2003 in the Flora Aparthotel on the north-western border of Puerto del Carmen. The hotel was average, but it was a very good starting position for our cycling routes as we didn't have to pass through Puerto del Carmen every day. Drawback was the 1-km-walk to the beach, but who cares about it? Especially, if she can cycle there?
If you are interested in a sport hotel, Club La Santa may be a perfect choice for you. It seems to be quite popular.
You may want to use my Geocoder to look up the location of your hotel choice. The query string should not contain "Lanzarote", just e. g. "Reina Sofia, Puerto del Carmen, Spain".
Travelling
We decided us for a package holiday. This is probably the simplest and cheapest alternative for your stay on Lanzarote though you will not meet local people easily and your hotel (room) will look very similar to that one on Mallorca last year. Or was it on Malta?...
It was no problem to take our racing bikes with us: We payed extra fees per bike per flight (about 25 Euro) and per bus trip from/to the hotel (about 10 Euro). It wasn't possible to register the bikes for the bus transport to the hotel in advance, but we found that it shouldn't be a problem to take it with you on the hotel bus if it is properly wrapped.
Sights
Here you will find more information on sights of our trip including an interactive map of the highlights. Lanzarote offers more than the National Parque of Timanfaya, though its lava fields are indeed one of the most impressive geographic medium of my life.
Weather
The weather was okay with quite some clouds, but only a very few rain drops. Temperatures ranged between 19 and 23°C, i. e. almost perfect cycling conditions. Keep in mind that there are almost no trees on Lanzarote that will cast a cloud on you. For more detailed info on the climate, you may want to use the service offered by WetterOnline. Click on "Rückblick". Be aware, it is all in German.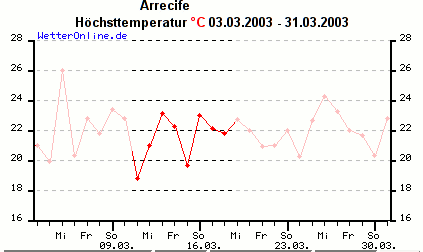 Guide and Map
We bought the map Lanzarote from Kompass. The map has a resolution of 1:50.000 and is very well structured. Sights as well as other places of interests are clearly marked which helps to plan the daily trips.
The map comes along with a small guide book that describes all major sights with a short paragraph and gives some background information about Lanzarote and its volcanic roots. It doen't replace a proper guide book, but we found it sufficient for our purposes.
Language
Lanzarote is a popular tourist area and hence one shall not have any difficulties to make himself understood in at least German or English. Official language is of course Spanish as Lanzarote belongs to Spain.